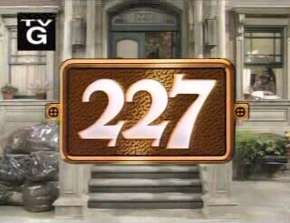 I happened to be in Washington D.C. this week for work, and happened to be a few blocks away from where, apparently, every important person in the world was attending the wake for NBC's Tim Russert. On my way to catch a subway on my eventual way back to the airport and home, I walked by the headquarters of Washington's NBC affiliate, which someone told me was near Russert's own neighborhood. Out front various people had left flowers, notes and other things in Russert's honor – one person left a six pack of Rolling Rock, which I thought was a little brazen in D.C. Another, recalling Russert's "FLORIDA FLORIDA FLORIDA" whiteboard from Election Night 2000, left a faux-whiteboard that said "HEAVEN HEAVEN HEAVEN – Russert in a landslide."
It was a sweet set of gestures in a town that's known for discord and ruthlessness, and it reminded me that life is too short to tell the people we love how we feel. And so I have something I want to say.
Marla Gibbs, you sweet, sassy screen star, you made 227 much more than the weak, pedestrian sitcom it probably would've been without you. While Jackee may have brought the sex appeal, and Hal Williams may have brought the Hal Williams-ness, it was you, Marla, that taught us how to love again, for the first time. I think.
(Visited 3 times, 1 visits today)