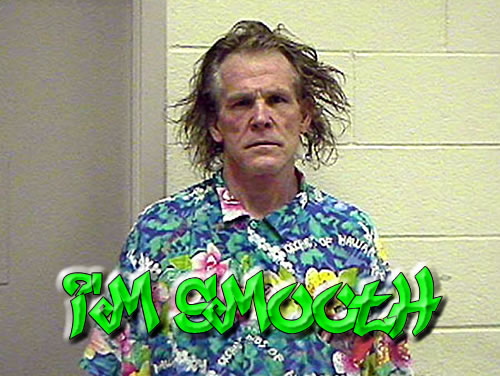 Police in Madison, Wisconsin arrested a 30 year old man on drug and weapons charges. Simple enough, right? Except for just this one thing here.
Beezow Doo-Doo Zopittybop-Bop-Bop, 30, was arrested Thursday afternoon on charges of carrying a concealed weapon, possession of drug paraphernalia, possession of marijuana and a violation of probation in Madison, Wisc.

Zopittybop-Bop-Bop was born Jeffrey Drew Wilschke, according to court records unearthed by the Capital Times. He legally changed his name to Beezow Doo-Doo Zoopittybop-Bop-Bop in October.
The article goes on to say that a representative of the scat singing community issued a statement asking the public "not to prejudge all scat singers based on the alleged actions of one individual… scat singers believe in resolving conflicts through scat singing."
It does not, however, reveal a key piece of information, that suspect Zopittybop-Bop-Bop was released on bail into the custody of his sometime girlfriend, TSS-tss-tss-TSS-tss-tss-wah-wah-WAH