Yahoo Answers is the greatest website on the internet – I know, somehow it's even better than the Cats Who Dance Like Sammy Davis Jr. board on Pinterest – and its finest adherent is user "Sir Trollington." I think he was just called Trollington before, but the queen knighted him after providing this answer: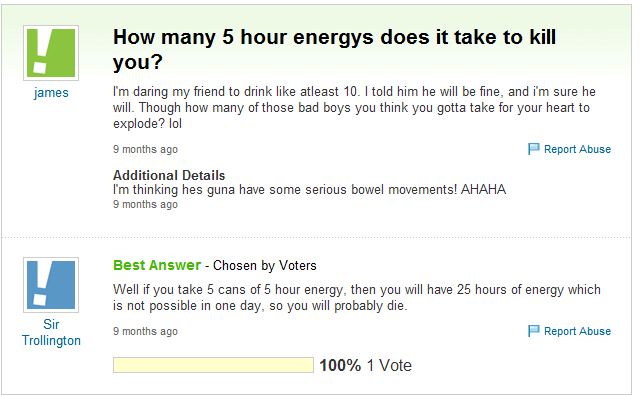 And while I was looking through Trollington's back pages, I also found an infrequent but important person on the site – could it be? Did I just find who I think I just found?
OMG OMG OMG I FOUND HIM now what do I do?
Aside from not this, obviously.
(Visited 1 times, 1 visits today)