The massive Eisenhower Memorial planned for the National Mall area is still in the planning (and vociferous protesting) stage, so if you want to like Ike while in the DC area, take the Metro Yellow Line down to King Street station and walk a half mile or so through Alexandria to Eisenhower Circle, built to officially mark the start of the Eisenhower national expressway system.
Technically the general is overseeing a traffic circle, and a somewhat quiet one at that – the busy roads are to the west and northwest, at least from what I saw on a Wednesday night rush hour. That may explain why Alexandria is apparently considering moving the statue as part of a broader redevelopment of the area. For now, here's what the general sees as he looks out at the roads: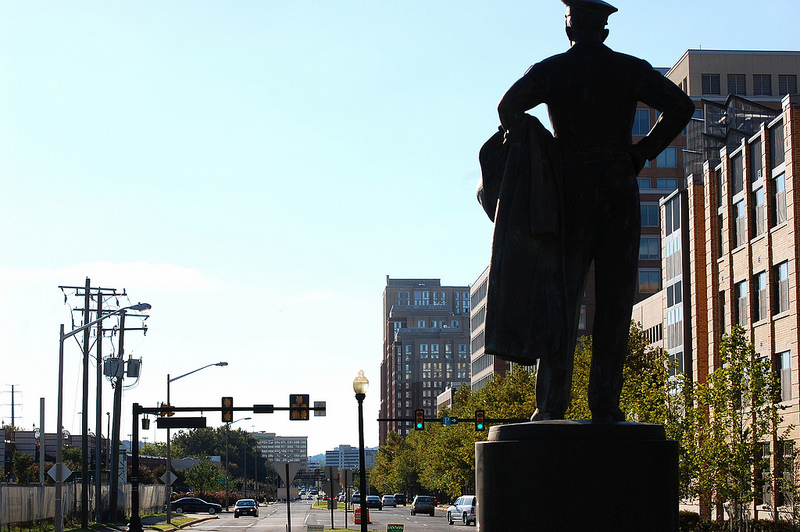 Maybe the city will do with this statue what one critic of the Eisenhower Memorial suggested be done with that design: "it should be completed and installed along the 38th parallel to insure that North Korea never ventures within eyesight." Ok, probably won't happen, but hey, people are still talking.
(Visited 79 times, 1 visits today)