Thank you for choosing a genuine Pet Thing for your pet. Pet Thing will provide for your pet's needs in many ways. Before introducing Pet Thing to your pet or household, please consult these instructions in their entirety, to avoid any problems or complications resulting from improper use of Pet Thing.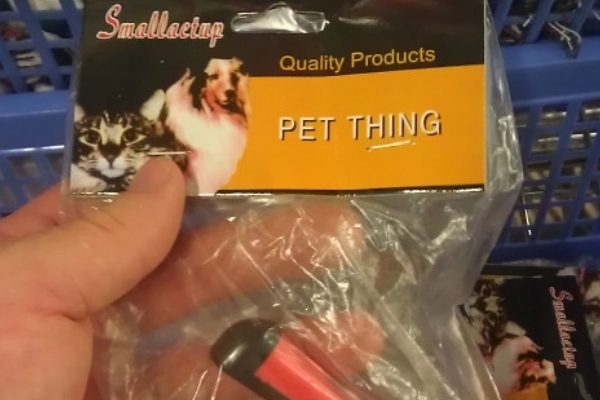 First, be sure to take Pet Thing completely out of Pet Thing's packaging. Trying to use Pet Thing while still inside its packaging will result in improper use. Make sure to put used packaging in an appropriate receptacle.
Second, Pet Thing should never be used as pet food, or in any other unauthorized manner. Remember, federal law prohibits using Pet Thing in a manner inconsistent with its intended use. Pet Thing is not a thing intended for humans or other non-pets.
We recommend introducing your pet to Pet Thing through short increments in a controlled environment, about once a day, until pet is comfortable with Pet Thing. Specific examples of a controlled environment include: where the pet lives, other places the pet goes. To help introduce it, tell your pet things like "Look, it's Pet Thing!" "I bet you'd like Pet Thing right about now, wouldn't you?" or "Why can't you be more like Pet Thing?"
Finally, be sure to contact Pet Thing technical support if you have any problems or concerns. Call, write or text us in the usual way.
We hope you and your pet have many hours of enjoyment in a world that includes Pet Thing!
Sincerely,
Company that makes Pet Thing