"Law and Order" finished its 20 year run this week, but clearly Sam Waterston is not sitting still. He's sitting still with Transformers.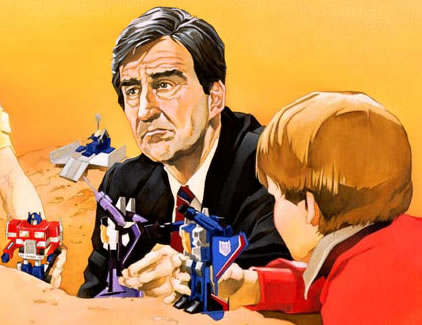 They've been saying for a while now that the "Transformers" movie franchise is getting a new co-star; does this mean we'll be seeing lots of long shots of Sam in a bikini top now?
By the way, I urge you to immediately check out the full gallery at Law and Order: Artistic Intent. It will fulfill most of your needs, including the need for a Lennie Briscoe/Batman t-shirt.
(Visited 24 times, 1 visits today)