I believe it was Mr. T who warned "if you don't wear clothes, you'll get arrested." Well, my main man was proven right yet again by recent events in Rock Island, Rhode Island:
Rock Island police arrested a man found naked and covered in cooking spray early Monday in the downtown area.
It's written so matter-of-factly, as if arresting people "covered in cooking spray" is a regular occurrence in Rock Island. (I'm hoping it isn't, Rock Islanders, am I right here?)
Deputy Chief of Police Jeff VenHuizen said the man… told officers he had taken off his shorts because they were too big and would not stay on.

…

"He had lathered himself up in Crisco. He was covered in grease, and was holding the can under his arm. He said he was looking for a place to party."
Cause when the party gets hot, only Crisco can make things all… smooth.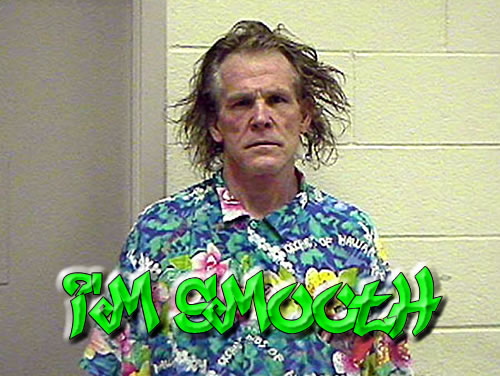 Still, this naked Crisco guy may have had a better week than Randy Travis.