Not that robbery is ever a good idea, but where one attempts a robbery can often play a big role in how well said robbery turns out. Like, say, trying to rob the bank across the street from the courthouse. While the cops are inside.
Police arrested a bank robber who made a series of bad choices this afternoon, including picking a bank across from the federal courthouse, running from the bank and in front of an Assistant Police Chief and a Lieutenant, and apparently failing to read the book found in his possession, "How to Be A Successful Criminal."
The facts I don't dispute, but who says the suspect didn't read the book? Maybe he/she was learning by doing. Some things you can't learn from books – you have to live them. Like Zen. Or, I guess, robbing banks.
Or maybe it was just a scheme to get me to post that Nick Nolte mug again. Well, if nothing else in this attempted robbery was successful, this was: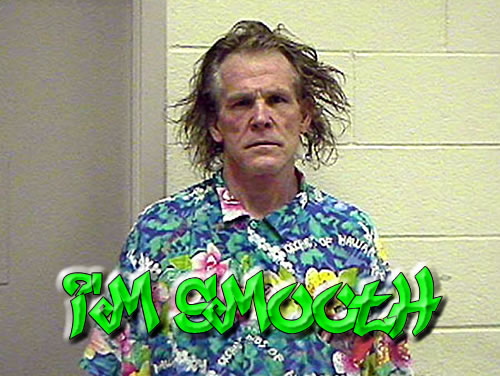 via Neatorama
(Visited 2 times, 1 visits today)